Summary:
Homeless is about a loveable Bum who has gotten himself in an unlovable situation.
In this 2D side-scroller, you play as the Bum who is trying to find his way out of Somewhere City. It has recently become
illegal
to be homeless and those who are must be captured and arrested. Our Bum has too much soul to be captured. So he sets out on a risky escape so that he can be free.
Teaser: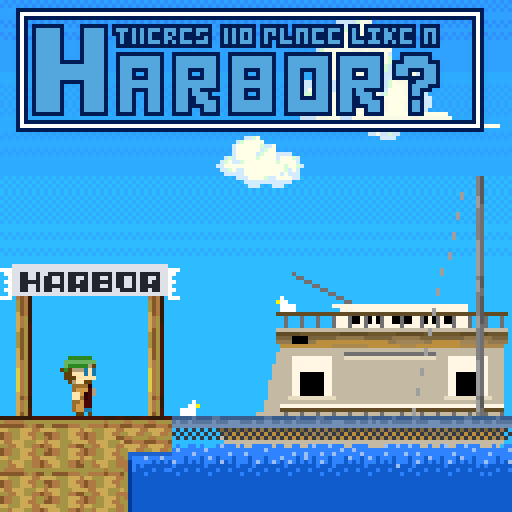 Our main protagonist in front of a new level! The Docks!
What to expect:
4+ Areas with each area having up to 5+ levels!
Secrets, unlockables, and collectibles! We're not going to tell you anything.

Unique enemies never experienced in a game before!

Challenging and even puzzling level designs! (The good kind)

Stealth! Running isn't the only way to solve your problems!
...and so much more
Admin




Posts

: 3


Join date

: 2011-06-14



From Brian: whoops, totally editted your post instead of replying. My bad!
From Nate: Words 'n shit, yo.
Last edited by Nate on Wed Jun 22, 2011 9:10 pm; edited 1 time in total



Posts

: 70


Join date

: 2011-06-14



As much as there is potential, I want to try and go the silent route by telling the story with scenery, small events, and a few sound effects.

I'll get to writing up a design doc for here and a TODO list.



Posts

: 63


Join date

: 2011-06-14



I don't think this game will have a heavy story to it, if at all. The collectables the Bum finds will help shed light on some things in the near future..



Posts

: 15


Join date

: 2011-06-20



True, but we can still characterize the setting. Maybe have NPCs fly off the screen when Snatchers appear on-screen? Or small helicopter images flying outwards with bums in cages. Simple and small things like that to bring the game-world's current situation to the player's attention.



Posts

: 63


Join date

: 2011-06-14




---
Permissions in this forum:
You
cannot
reply to topics in this forum